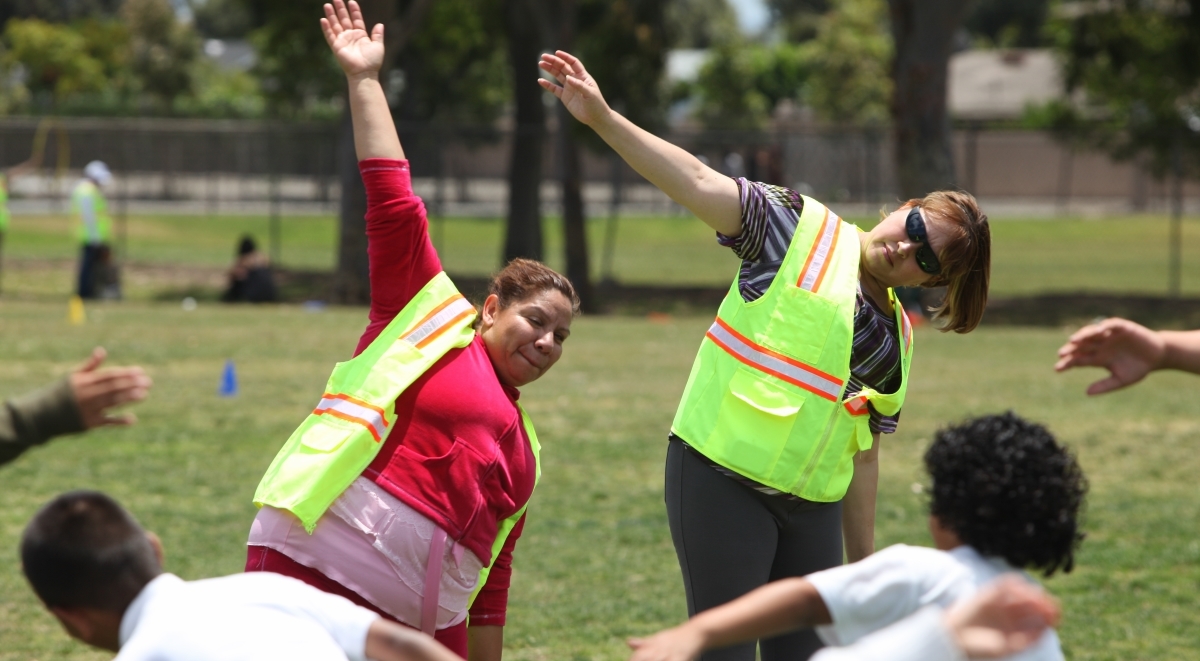 The Padres en Acción program engages parents as active volunteers and advocates in their children's lives providing a direct impact in the attitudes and behaviors of their families. The program begins with a series of 6 training classes covering topics in nutrition, physical activity, parent engagement, and advocacy. Following the 6-session training, This core group of parents then begins as volunteers on the playground, every Monday, Wednesday and Friday providing a consistent and long term physical activity opportunities for students.
Educational classes in health, physical activity, parent engagement & advocacy
Educational materials: workbook, videos, powerpoints, recipes, demonstrations
Hands-on experience for parents and students in an active recess program that takes place 3 days per week.
Padres En Acción, is currently implemented in elementary schools in Anaheim Elementary School District, Buena Park, Fullerton, La Habra, Magnolia, Santa Ana, Newport-Mesa, Garden Grove and Tustin Unified School Districts. Our goal is to replicate the program in as many schools as possible throughout Southern California.
For more information or to bring the program to your school site, please contact us at:
949.874.7701 or info@mykidhealthy.org